Our Valentine's Day promotion has ended. Thank you for your love! 
Monthly giving is a great way to spread the love all year long to our clients who are too sick to shop or cook for themselves. If you'd like to join monthly giving, please do so at www.glwd.org/kitchentable.
Thank you to everyone who's signed up for monthly giving via our "Deliver Love" campaign! If you have any questions or concerns, please reach out to development@glwd.org.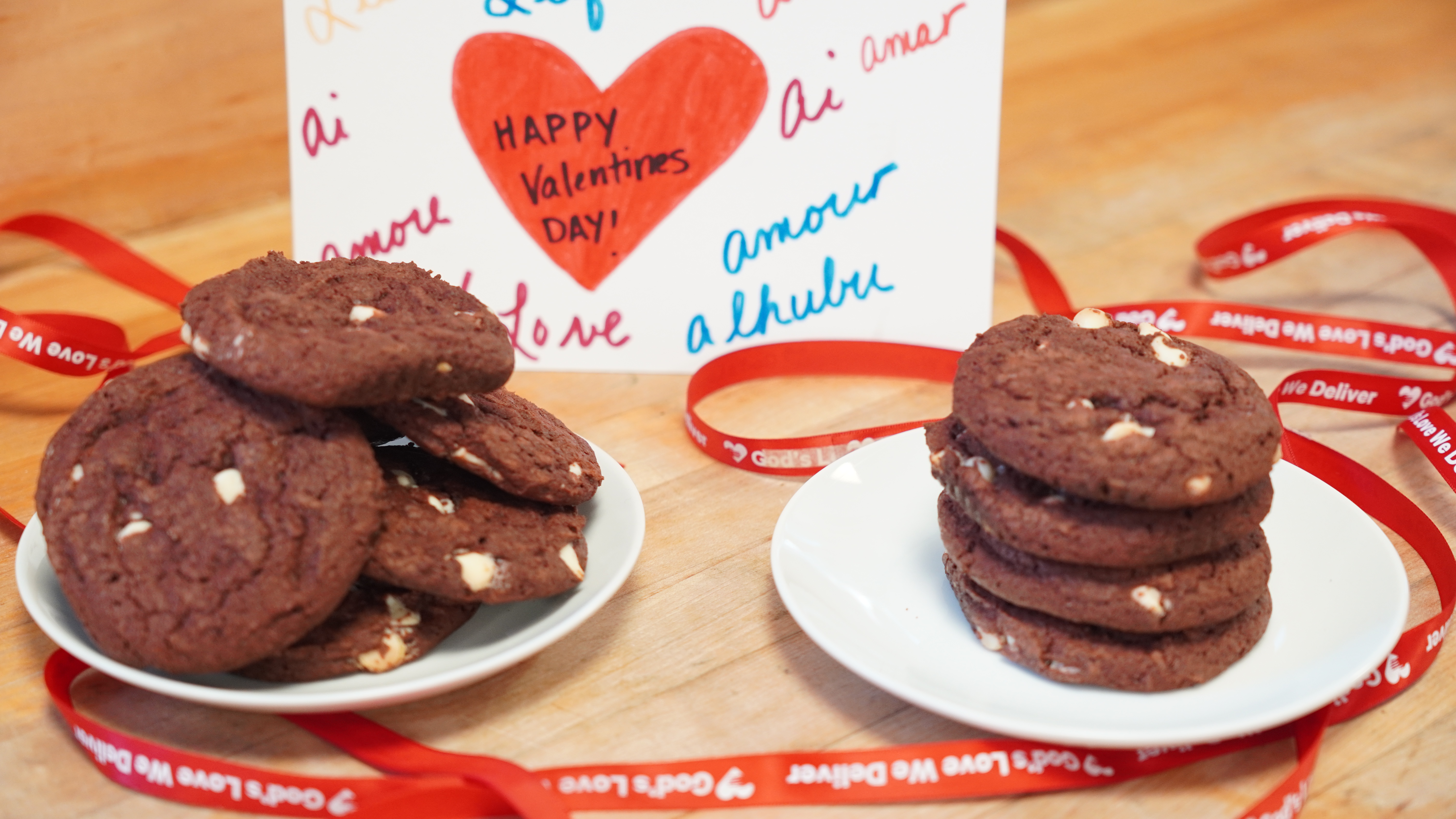 Other Ways to Send Love to Your Valentine
Enjoy this beautiful Valentine's Day platter (8.875" x 13.875"), made of collaged paper under handblown glass. Each platter, designed by John Derian and curated by Alfredo Paredes, is made by hand in the John's New York City studio. For a one-time $500 donation we will send you a 6-pack off cookies along with…
Meals that heal, delivered with love.
Be it life-altering illness, extreme weather, or a health crisis, we do everything we can at God's Love, including sending out Winter Emergency Meal Boxes in advance, to ensure our clients won't go hungry.